Your Ultimate Guide on How to Install WordPress Plugins
Installing a WordPress plugin is one of the very first and basic things that everyone should learn immediately after installing WordPress. Plugins are one of the most exciting parts of WordPress because they allow you to add amazing features to your site such as galleries, slideshows etc. Plugins can be bought from different online sources, but there are thousands of free plugins that perform equally well and deliver excellent results.
Before Installation
A very important thing that you should know before trying to install any plugin to WordPress is that you cannot install plugins if you are using WordPress.com. The only way you will be able to install plugins in WordPress.com is by purchasing their business plan. However, if you are using a self-hosted WordPress.org website, you can very easily install any plugin available on the Internet without the need for purchasing different plans.
Installation Process
The installation process of any plugin in WordPress is very easy and can be done by anyone if they follow this tutorial. To properly install a plugin in WordPress, the only thing that you need to do is to just put the files of that plugin in the wp-content/plugins directory and you are good to go.
One thing that should be mentioned over here is that in the WordPress versions of 2.7 and above, the method of installing a plugin is simplified to help the users save time and effort. The whole process can be completed within minutes by just logging in to the WordPress admin area. All you have to do is to download the plugin that you think is suitable for your website to your computer. After the download is complete, you just have to go to the WP admin area and click on 'Plugins' and then 'Add New'.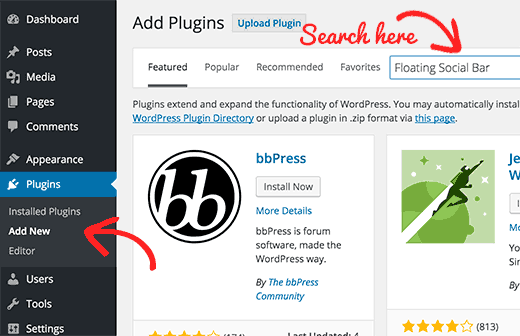 An archive showing all the plugins on your computer will be shown to you. From this archive, you can very easily select the plugin that you want to add to the website and click on the 'Install Now' button. The plugin will be installed to your website within minutes.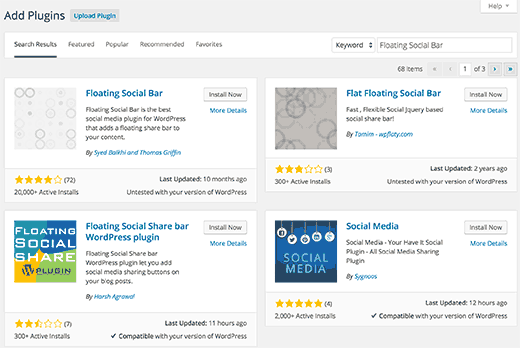 Removal Process
There are times when you think that a certain feature is not really needed on the website and you want to remove that plugin from the website. This can also be done very easily, too. All you have to do is to go to the wp-content/plugins directly and simply delete the plugin files from that directory. Doing so will automatically disable or delete the plugin from your website.
Special Considerations
However, one important thing that should always be kept in mind is the fact that all plugins are not the same. There are always some plugins that are a little more sophisticated and they will need special instructions on how to install that particular plugin. The good thing, however, is that the developers of these complex plugins always make a "How to install" instruction file so that anyone who downloads the plugin can also install it easily.