How to Shift from Wix to WordPress
The life of a blogger is all about writing, posting stuff and presenting it to the audience in an engaging manner. Owning a successful blog requires a blogging platform, passion for writing and some marketing tactics to attract the visitors.
However, setting up your own website is not as easy as it may seem and you may have to get into the nitty-gritty. Therefore, most bloggers around the world opt for blogging platforms such as WordPress and Wix, which do not require any technical know-how on the subject. Both of these platforms are quite popular, but there is quite a difference between them. Wix has some limited choices and charges an extra fee for more features whereas WordPress has many amazing perks for its users including a self-hosted blog site and themes. So, if you have your blog on Wix and because of the limited features, you want to switch to WordPress, then fret not, we are here to help! Here is a step by step guide that will help you import your Wix blog to WordPress
1. Sign Up on WordPress
WordPress will provide a home to all your data and files by giving you your very own personal website. To create a website for your blog, you must have a domain name for your site – for example, www.yourwebname.com. Do remember that you may have to pay a fee to keep the name. You can try out Bluehost, SiteGround or HostGator for this purpose
2. Set-up Your New Website
Excited for your new WordPress site? First things first, once you buy the domain name for your website, you will have to install and set-up WordPress. Then you can move on to setting the Permalink. In the admin area, locate the 'Premalinks' option in Settings and shorten the URL. Don't forget to save the changes.

3. Choose a Theme
It is important for you to present your blog posts attractively. An eye-catching amalgamation of text, pictures, and colors can draw a lot of attention towards your blog. WordPress has a wide range of changeable themes for this very purpose.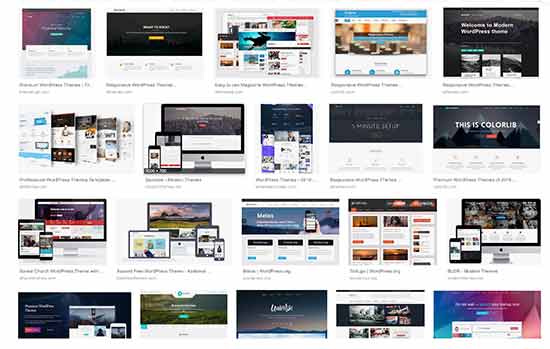 4. Importing Your Former Stuff
Wix doesn't allow you to transfer your blogs directly. What you can do is import your Wix RSS Feed by downloading your Wix RSS file from Wix. Then log in to your WordPress dashboard and click on 'Tools > Import', and then click 'Install now' under the RSS heading. Once this is done, a link will appear at the top, click on 'Run Importer' and select the required file to import.

5. Uploading Wix Pages to WordPress
Since there is no automated procedure to import the Wix pages to WordPress, you will have to do that manually by copying and pasting the content.

6. Creating a Menu
To create a Menu for your site, navigate to 'Appearance' and go to 'Menus'. Create a 'Menu', add it and then save it. Your customised Menu is ready!

7. Telling Your Audience About the Change
Your readers are important! You can't redirect your audience directly, so you need to use social media sites for this purpose. Tell your readers where to relocate you, so you won't lose your lovely audience.
Do not forget to focus on the content! Make sure to have something unique and different for your readers to keep them engaged. The themes and colors work great, but if the content is not up to the mark, you will lose your audience. Producing quality content will surely uplift your blog site. Happy Blogging!