6 Best Smartphones You Can Consider To Buy In 2018!
It is 2018 and we have some fantastic smartphones on our list that offer everything from high pixel camera lens, sleek design, nifty apps, durable battery, and crispy display. You can get all these features at reasonable pricing.
So here we go with our list of 8 of the best smartphones you can buy in 2018:
1.  Samsung Galaxy Note 9
One of the best smartphones that offer both aesthetics and functionality, Samsung Galaxy Note 9 is your best bet if you want to get a smartphone that works like your personal assistant. What is praise-worthy in this phone is the display that is taller and sleeker than its predecessor.
It is equipped with fantastic dual cameras that can capture photos from a distance of up to thirty feet. Besides, it uses AI technology to auto set the white balance and color settings. The phone has a powerful battery that can last up to an entire day while you play at it. It is available at a reasonable price of $849.99.
2. iPhone X
With iPhone X, Apple takes a break from the typical iPhone design and offers a unique and a stunning design to the users. Without a notch and a home button, the phone looks even more beautiful and exquisite to the eyes. However, the USP of this phone is its sharp OLED display that measures 143.6 x 70.9 x 7.7mm in dimensions with an amazing screen size of 5.8 inches.
The camera result worth a mention here. It is integrated with a front and rear camera that produces crispy pictures on a sharp display that has a resolution of 1125 X 2436. It has a good battery life that can last several hours even if you use it every now and then. The Face ID of this phone is what makes is stand out from others on the list as it gives a fail-safe security feature to the users.
3. Huawei P20 Pro
Let's start with the most distinguished features of this phone: the triple camera. The triple camera has a lens power of up to 68 megapixels that can produce an extremely high quality of pictures. But it is not the only claim to fame of this incredible smartphone as it also has a powerful 4,000mAh battery that will accompany you for the entire day.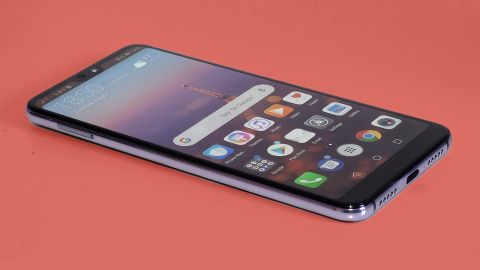 Besides, the phone has a magnificent OLED display that measures 6.1 inches with a screen resolution of 1080X2244. In addition, it comes with a Kirin 970 processor that gives you more control to use your smartphone. The phone is available for sale at $750 which makes it a much economical phone than its rivals.
4. Samsung Galaxy S9 Plus
One of the best smartphones in the American market, Samsung Galaxy S9 Plus has everything that makes it a much-loved phone for everyone. It has a 6.2-inch AMOLED display that can produce the finest quality of images. It is integrated with a dual-aperture camera that captures an object in any light conditions.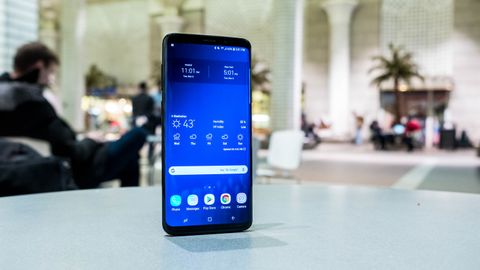 When it comes to performance, it has a super-fast Qualcomm Snapdragon 845 mobile processor which gives this phone an edge over its rivals. The Dolby sound of this phone is another feature that makes it a favorite for music lovers. With 512 MB microSD card and a 3500mAh battery, it gives you enough margins to get the best out of this phone.
5. Google Pixel 2 XL
Google Pixel 2 XL is a product of Google and it lives up to the expectations of its customers. It is a phone for people who want to have a good experience of a big-sized screen and high-resolution camera. It offers a genuine Android experience to users who can indulge in different features of this handy smartphone.
The outstanding 6-inch display is the most prominent feature of this phone that makes the gaming even more exciting. The camera result of the phone is extremely good and works perfectly well under low light conditions. With an amazing 3520mAh battery, you can do all the stuff without worrying about the battery life.
With a Qualcomm Snapdragon 835 processor, 128GB storage, and a resolution of 1440 x 2880 pixels, it is just a perfect smartphone for anyone who wants to have a good smartphone experience.
6. HTC U12+
This is yet another great smartphone that deserves a mention in this list. What catches your attention in this phone is its haptic button feature that uses kinesthetic communication to control an object in the phone. But it has many more features to fill this space.
Among the major highlights of this smartphone include its superb display that is 6 inches in dimension and has a resolution of 1440X2880 pixels. The other notable features of this phone are its 3500mAh, 64GB storage, and Qualcomm Snapdragon 845. So you have plenty of resources to make the right use of this fantastic smartphone.
The aforementioned are some of the best smartphones that got good reviews from major technology websites. Hope the information helps you choose the right smartphone for your use.